Kitchen sink: Stainless steel vs porcelain, Which one is better?
A kitchen sink has multiple uses at home, besides being used for washing dishes, it can also be used for preparing for cooking, washing hands, and washing clothes. Kitchen sinks come in a variety of materials, as well as shapes, sizes, and styles.
2022-7-16 - Posted By Jason
The two most popular options are stainless steel and ceramic, which may have stainless steel or cast iron bases and ceramic finishes. Both sinks can be a great addition to your kitchen, but they still look and function differently. The most popular kitchen sink materials are stainless steel and porcelain, but how do you know which one is right for you? We'll introduce you to both sinks in the aspects of durability, maintenance and installation.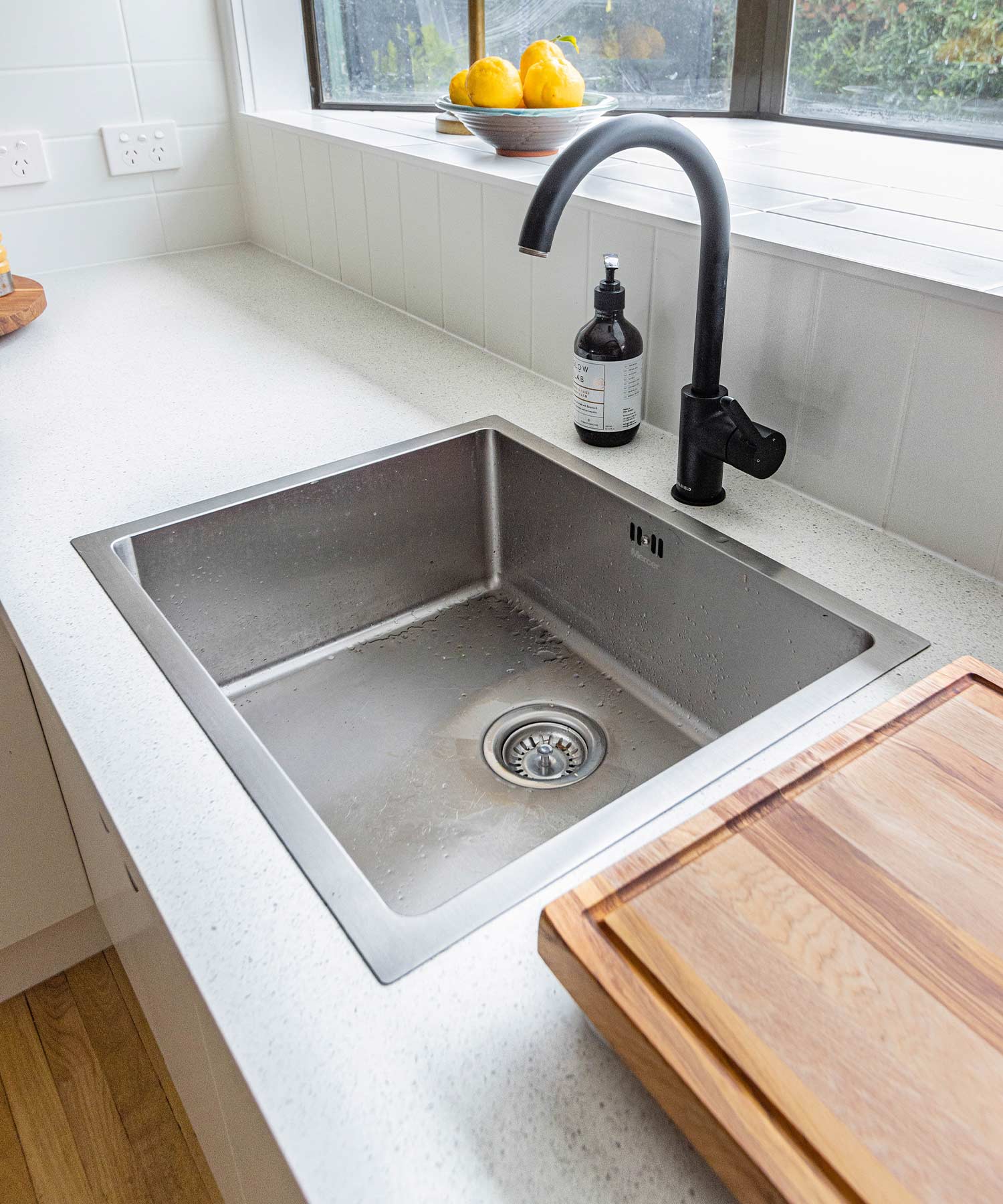 Durability
As a matter of fact, both stainless steel and porcelain kitchen sinks are durable. They can be used for many years if they are carefully maintained. The strength of stainless steel kitchen sinks varies widely, but mainly depends on the gauge of the steel. It is highly recommended to choose a stainless-steel kitchen sink with a low gauge (this means the surface is thicker). Stainless-steel kitchen sinks are more susceptible to scratches, so it's a good idea to choose one with a brushed finish, so the scratches won't be so visible. Over time the sink will develop small scratches, but the brushed finish will help conceal them.
Most porcelain kitchen sinks are made of solid porcelain, which is immune to any temperature changes but is easily damaged by sharp objects. One thing you'll have to keep in mind is that porcelain can be easily chipped. Any sharp or heavy object that is dropped on a porcelain kitchen sink can chip the surface. Long exposure to certain substances should be avoided in porcelain kitchen sinks. Bleach and other acidic substances can damage the enamel and finish of the porcelain when allowed to sit over long periods.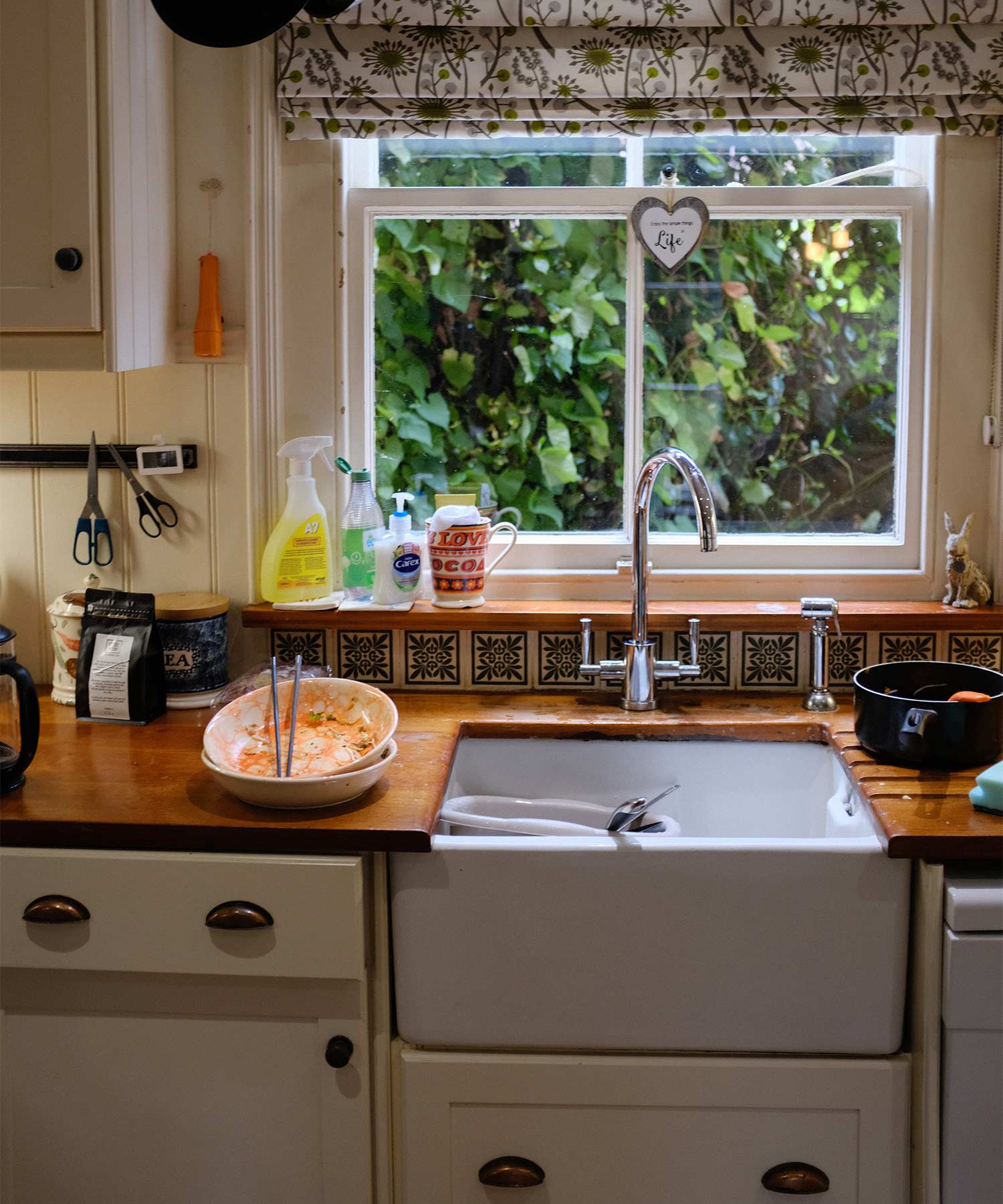 Maintenance
Stainless steel kitchen sinks are relatively easy to maintain. They can be cleaned when needed with a mild detergent, tap water and a little lemon juice will suffice. As long as you avoid using abrasive cleaners and steel wool to clean your stainless steel sink, your stainless steel sink will remain scratch-free.
Ceramic kitchen sinks are also easy to maintain, but care should be taken to avoid leaving any dry food on the sink, which will cause discoloration and stains. Another advantage of ceramic kitchen sinks is that they can be resurfaced if stains, scratches, or any debris develops on the surface of the sink. Porcelain sinks can also last for years if they are properly cleaned and maintained. Ceramic sinks can be cleaned with almost any materials. In general, ceramics are less likely to scratch or stain, but if surface stains do appear, you can use a mild abrasive cleaner to remove them. Please avoid using bleach or harsh chemicals on the sink, as this can break down the enamel over time, reducing the sink's shine.
Installation
A stainless steel sink is relatively easy to install, given its lighter weight. A plumber or general contractor can install a Self-rimming stainless steel kitchen sink easily. But due to the installation design, under-counter sinks may require specific hardware or cabinets.
Ceramic sinks are much heavier than stainless steel sinks, and have higher requirements for the installation. Therefore, hiring a professional installer is strongly recommended. Cabinets supporting the sink also need to be stronger, and under-mount sinks require more supports and braces.