How to build a child-friendly bathroom
The bathroom is one of the most used rooms, and if you're planning for a renovation or for building a new bathroom, you may need to adapt your child's age-appropriate bathroom to meet their needs. A good kid-friendly and funny bathroom is of great help to not only keeping your children safe but also can promote better bath and toilet habits.
2022-8-13 - Posted By Jason
Key factors to consider include points of safety, organization and practicality, and hygiene needs. Here are our top three considerations when you're planning a child-friendly bathroom. Safety, organization, practicality and cleanliness and hygiene requirements.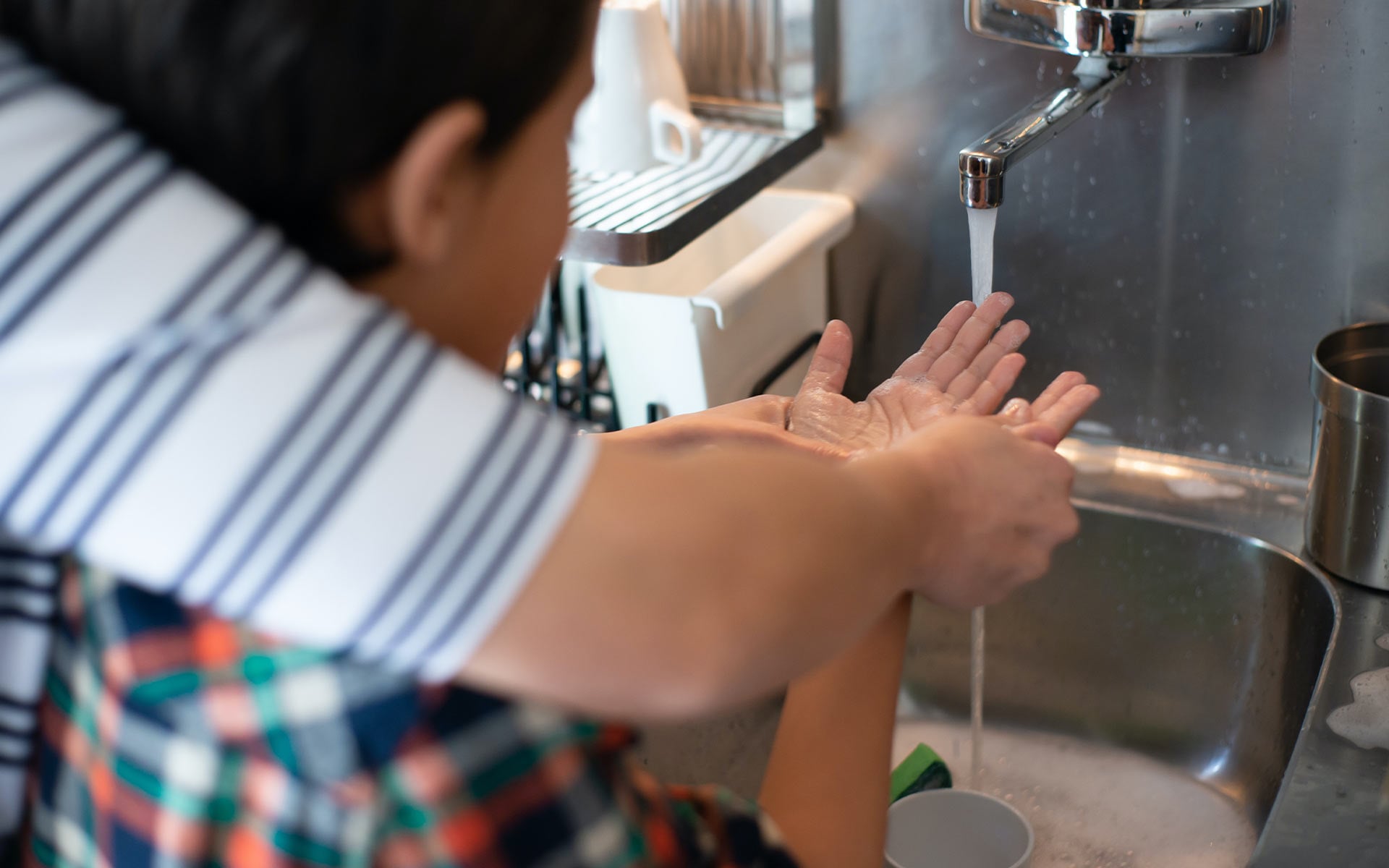 Safety
Every child is at a naive and active age, and they will like to play in the bathroom when taking a bath, so the space safety of the bathroom is very important. Here are some of our suggestions for kid-friendly bathrooms:
Opt for non-slip tiles with a textured surface, which is essential to keep kids from falling in the bathroom.
Choose tubs and washbasins with soft, rounded edges to prevent bumps.
To prevent burns, a thermostatic mixer can be installed in the shower to monitor the temperature.
Place a stool in the bathroom to make it easy for the child to use the dresser and make sure they have access to the items on the dresser.
Use hooks instead of towel rails, which can be a hazard in bathrooms with kids.
Choose a thermostatic rotatable faucet to avoid the risk of burns and increase safety.
For public environments such as kindergartens, preschools, children hospitals, nursery schools or any other early age institutions, we recommend having separate bathrooms for children. And more importantly, provide child's size bathroom fixtures such as toddler toilets, children wash basins, kid's size urinals , etc.
Practicality
Choose a dressing table with a large storage space and clear space, so that children can easily access daily necessities.
Install a wash basin suitable for children and adults.
Install hooks on the back of the door to place towels, clothes, and other supplies, and keep other surfaces tidy.
If you have limited bathroom space, you can consider portable storage.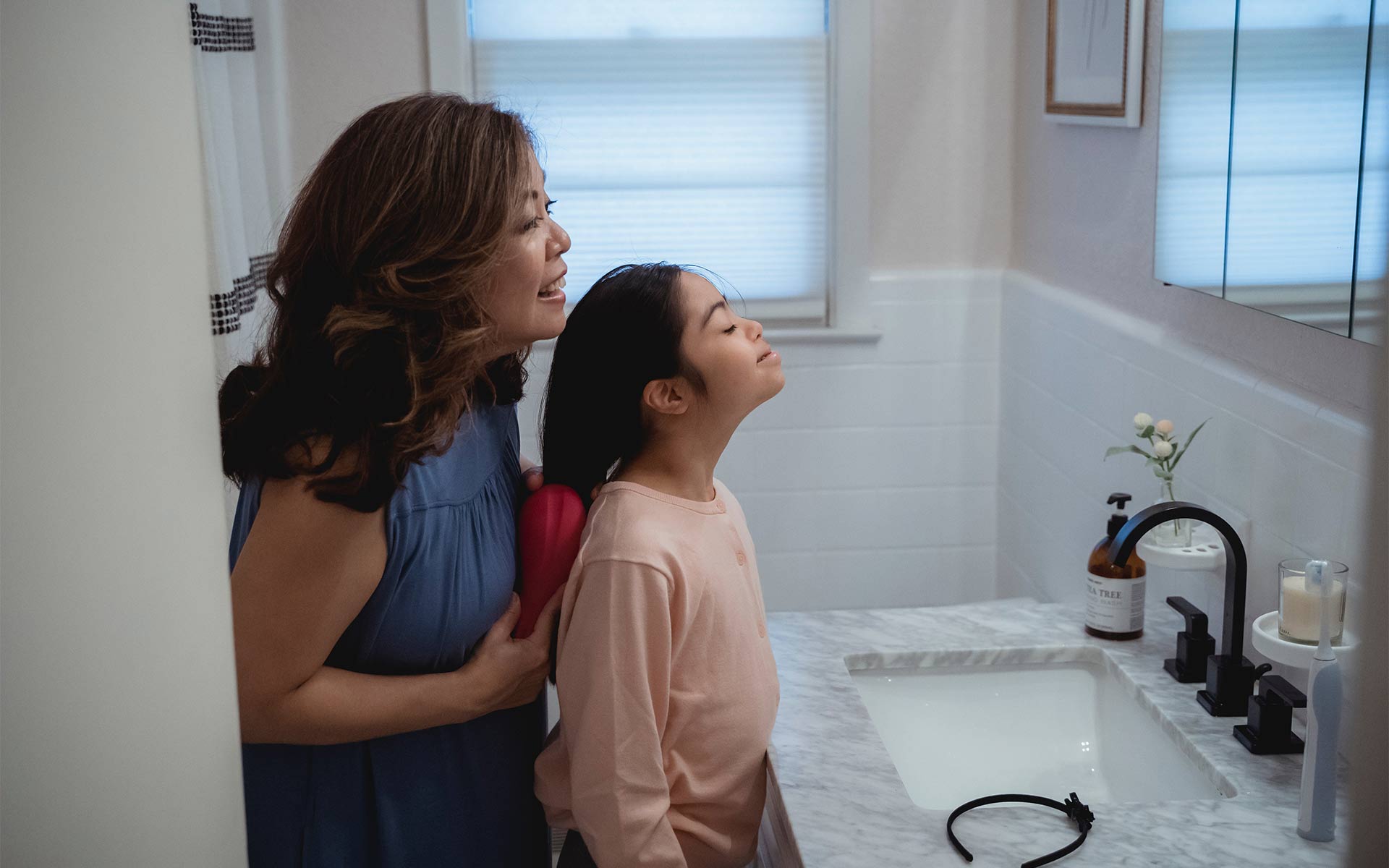 Cleanliness & Hygiene requirements
Most kids are naughty and playful and love to play around in the bathroom, so installing items that will minimize your cleaning time and keeping them away from the dust and bacteria is essential.
Install a wall mounted vanity and toilet kit that will make your cleaning easier.
It is recommended to choose a toilet suit with a smooth edge surface, few dead corners, and no dirt accumulation to reduce cleaning work.
The most important point, please choose waterproof paint and high-quality waterproof tiles specially designed for bathrooms, because the wet environment of toilets is prone to mold accumulation which can pose a threat to children's health.
In conclusion, making our bathrooms child-friendly and keeping our children safe has always been a top priority for every parent. It is also important to choose the right bathroom products for children, because good products not only keep our children away from danger, but also can turn bathrooms into a funny and colorful playground. Waxiang Ceramics, as the top children sanitary ware manufacturer in China with more than 20 years of experience in developing and manufacturing child bathroom products, offers a wide range of kid-suitable sanitary ware such as children toilets, child's size urinals, kid size pedestal sink , child wall-hung basin and more. Products are certified by cUPC and are fully compliant with ISO9001, CE, UPC, ANSI, CSA and ASME standards.