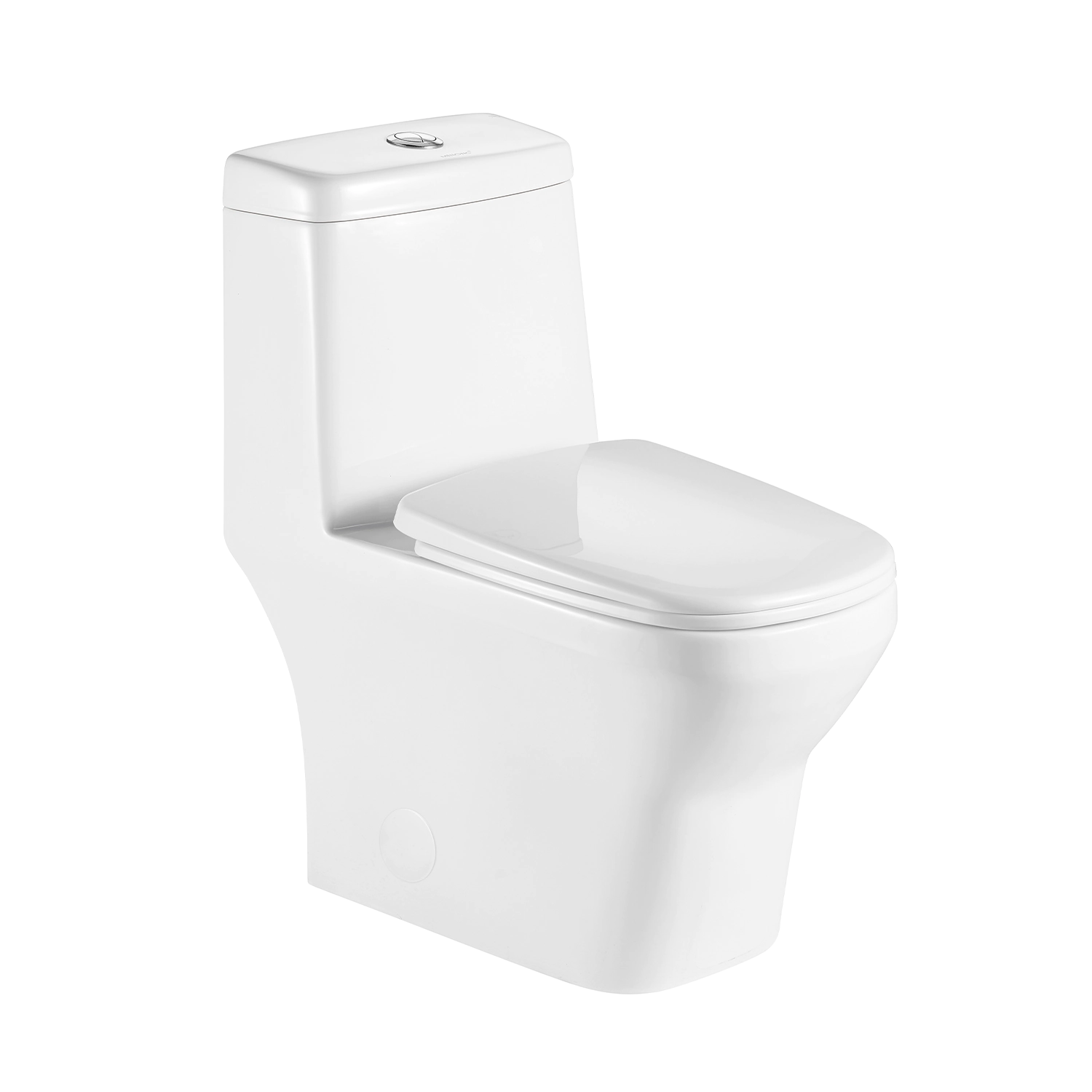 Bathroom White Floor Mounted s-trap 12 inches 305mm rough-in ceramic porcelain 1-piece wc toilet Water Closet
---
description
Boasting a modern design, this skirted One-Piece elongated Toilet is a perfect addition to your bathroom. Constructed with durable heavy-duty vitreous china porcelain, and by removing the gap between tank and bowl, this product's seamless construction is built for easy cleaning and dirt-resistant. With standard bowl height , this toilet is comfortable to use and its elongated bowl features a slow-close toilet seat that closes slowly and quietly with a gentle push. Cut down on water usage without sacrificing any flushing performance, this toilet can save up to hundreds gallons of water annually. Complete your bathroom with this one-piece toilet and your favorite choice of lavatory washing basin.
overviews
Overall Dimensions: 390 L x 680 W x 770 H (mm) / 15.35 L x 26.77 W x 30.31 H (in.)
Constructed from grade A ceramic, scratch and stain resistant porcelain finish for better durability and easy cleanup
Features Dual-flush flushing and soft-close toilet seat
Made in China
Elongated toilet bowl with matching slow-closing toilet seat
Toilet seat features quick release and easy install
12 inches / 305mm Rough-In S-trap floor outlet
Skirted toilet bowl design with concealed trapway
addtional information
Interested in this stunning product? For more details, Contact us Now!
Interested in our products and want to know more about our products? Tell us a little bit about what you're looking for or how can we help you. Leave your contact info correctly and we'll get in touch within hours.