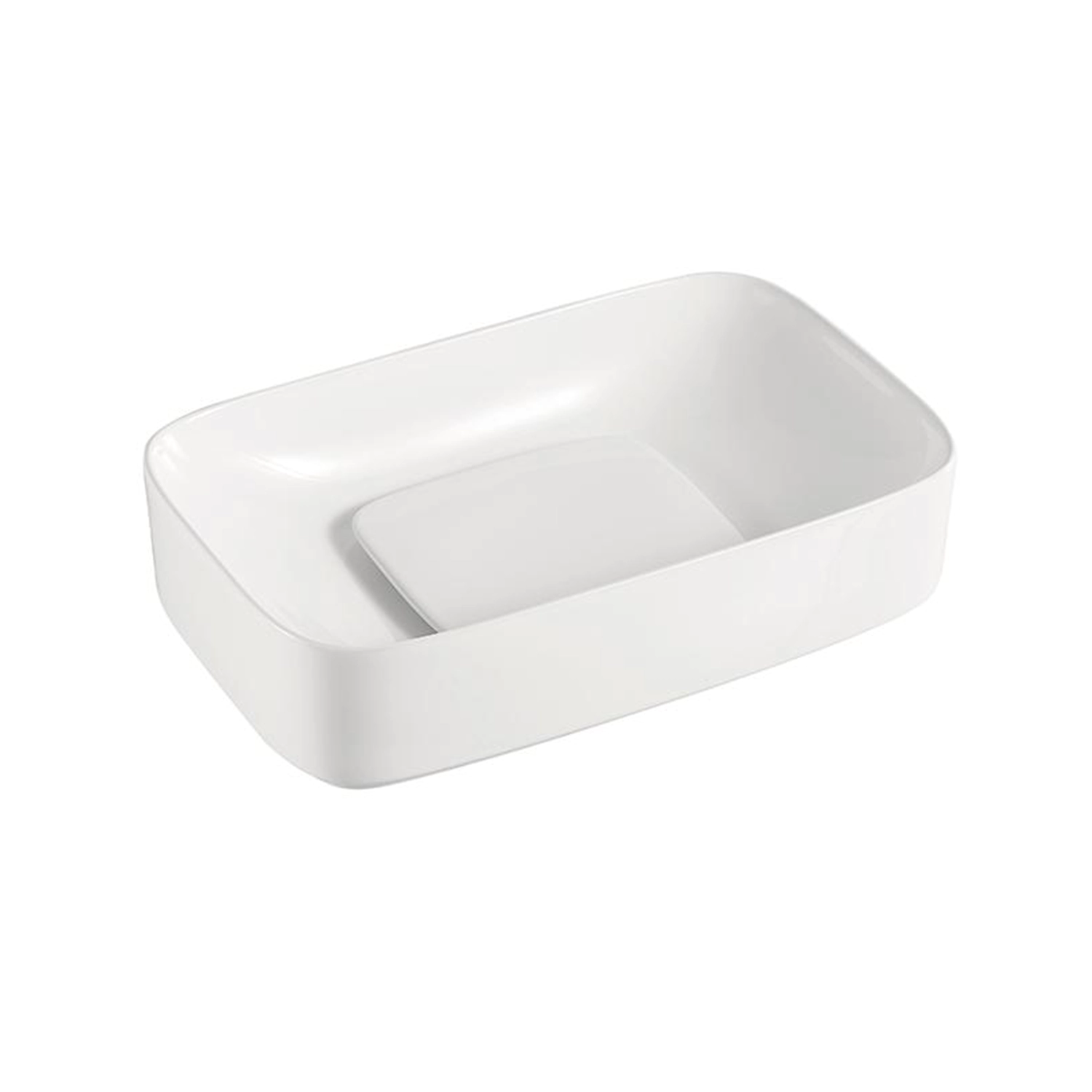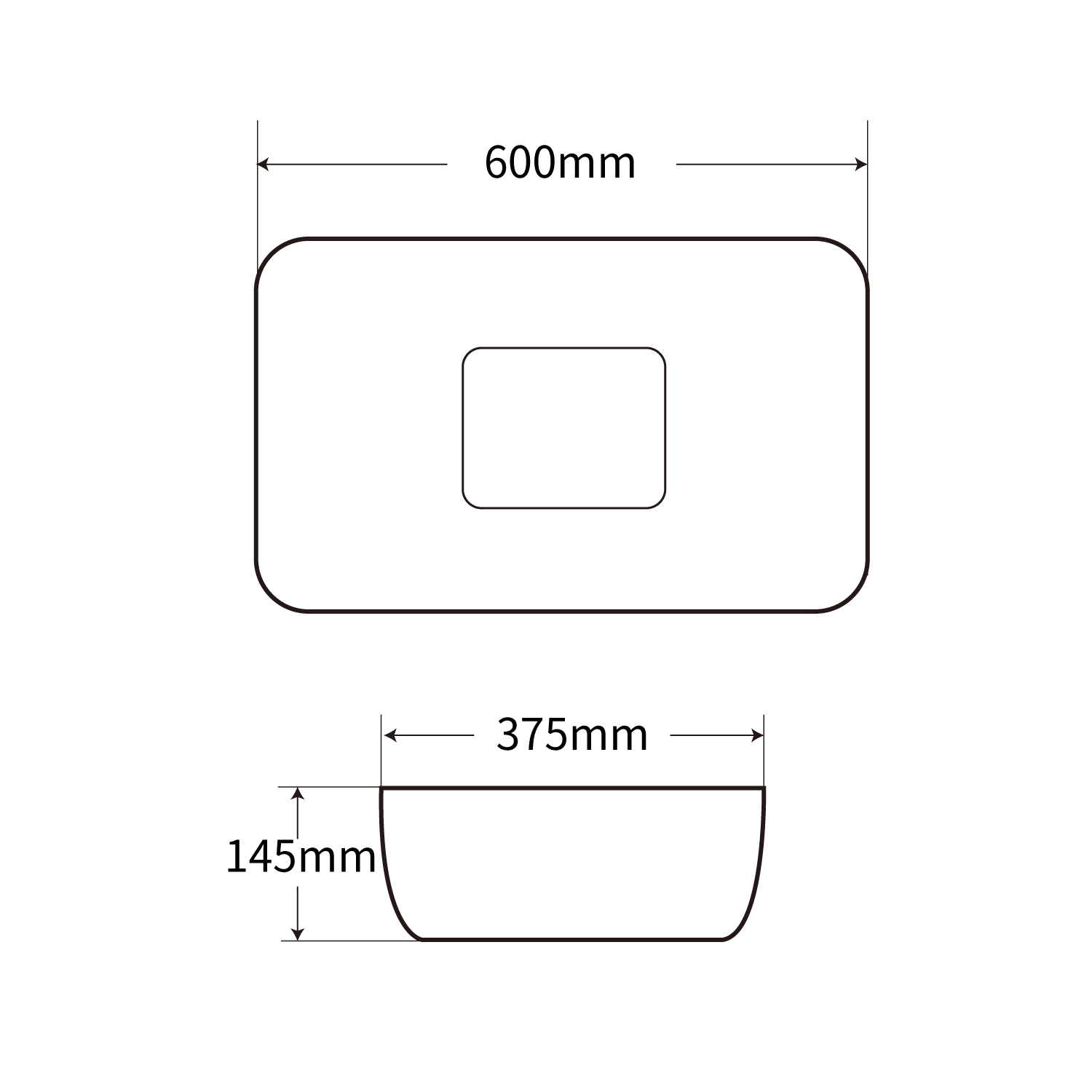 Bathroom ceramic 60 cm / 23-inch wash basin pure white rectangle porcelain vessel sink with hidden drain design
---
description
Spacious and statuesque, this white ceramic rectangular vessel bathroom sink is truly a work of art. It is made from grade A vitreous china, a perfect material that resists scratches, discoloration, and dirt. It is fired at 1280 degree Celsius and meets the highest standards with respect to durability and hygiene. Additional glaze makes it easier to clean thanks to antibacterial protection and dirt-repellent surface. It has smooth interior and rounded-corner for easy cleaning and an included draining plate to discretely hide internal drains. Features hidden drain design, the drain is no longer exposed and make your bathroom more clean and simple. Enjoy the beauty and functionality of this 23-inch rectangle vessel sink.
overviews
Overall Dimensions: 600 L x 375 W x 145 H (mm) / 23.62 L x 14.76 W x 5.70 H (in.)
Constructed from grade A vitreous china, scratch and stain resistant porcelain finish for durability and easy cleanup
Sleek inspired modern design
Fired under 1280 degrees Celsius of high temperature
Features no overflow and no faucet hole
Made in China
addtional information
Interested in this stunning product? For more details, Contact us Now!
Interested in our products and want to know more about our products? Tell us a little bit about what you're looking for or how can we help you. Leave your contact info correctly and we'll get in touch within hours.