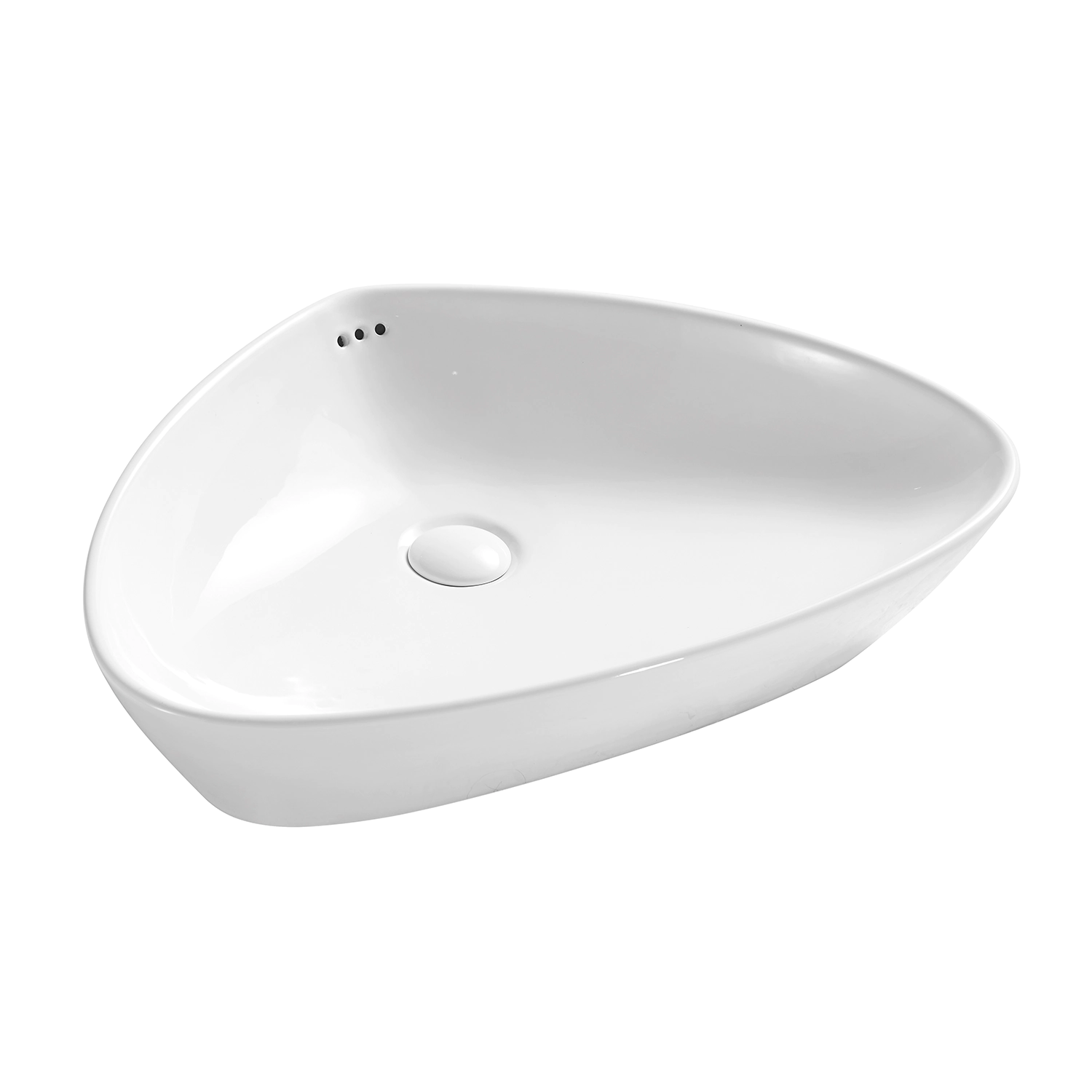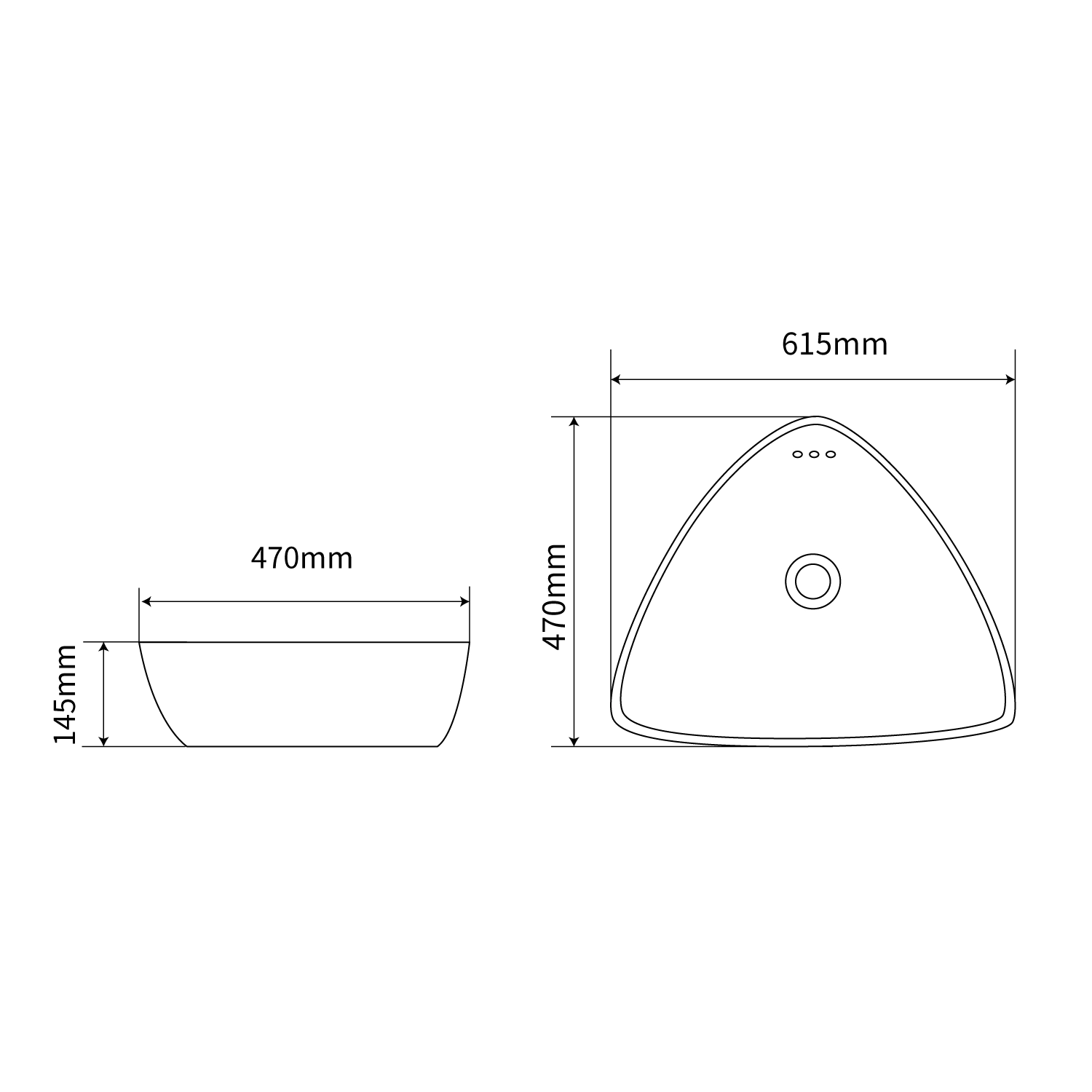 large size 61 cm / 24 inches white triangular ceramic vessel sink with pre-drilled overflow for bathroom, washroom and powder room
---
description
The low profile, simple form of this 61 cm vessel sink makes a sleek, minimalist addition to the modern powder room. Made from high-quality and durable ceramic, it features a clean and consistent high-glass pure white color throughout as well as durable construction to ensure lasting quality and appearance. It has a satin-smooth, glossy surface for exceptional ease when cleaning. This tabletop bathroom sink provides superior performance and durability for everyday use. A great accent for any washroom, bathroom, or powder room.
overviews
Overall Dimensions: 615 L x 470 W x 145 H (mm) / 24.21 L x 18.50 W x 5.70 H (in.)
Made from high-quality and durable vitreous china
Lasting quality and appearance
Smooth surface which makes cleaning easy
Superior performance and durability
Made in China
addtional information
Interested in this stunning product? For more details, Contact us Now!
Interested in our products and want to know more about our products? Tell us a little bit about what you're looking for or how can we help you. Leave your contact info correctly and we'll get in touch within hours.