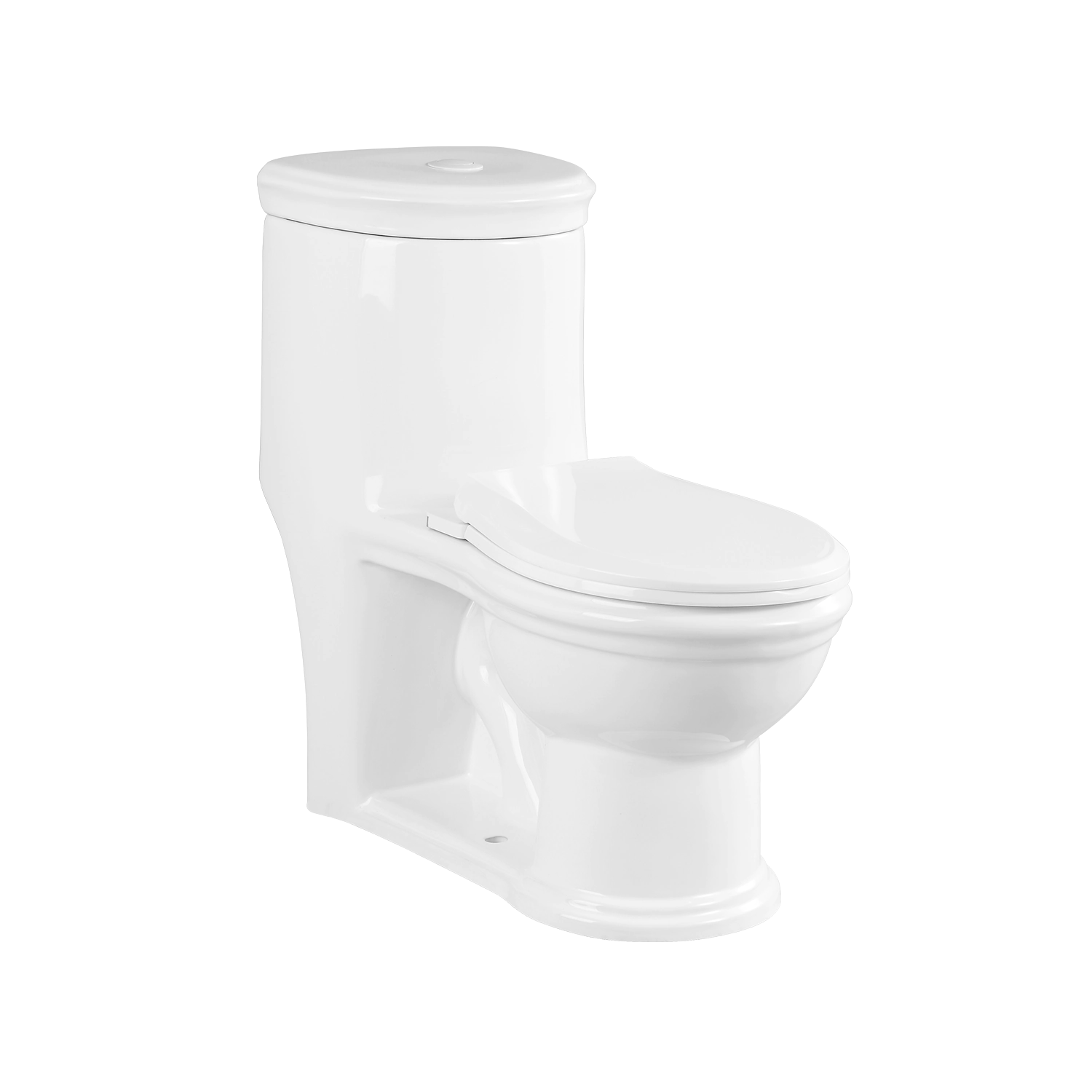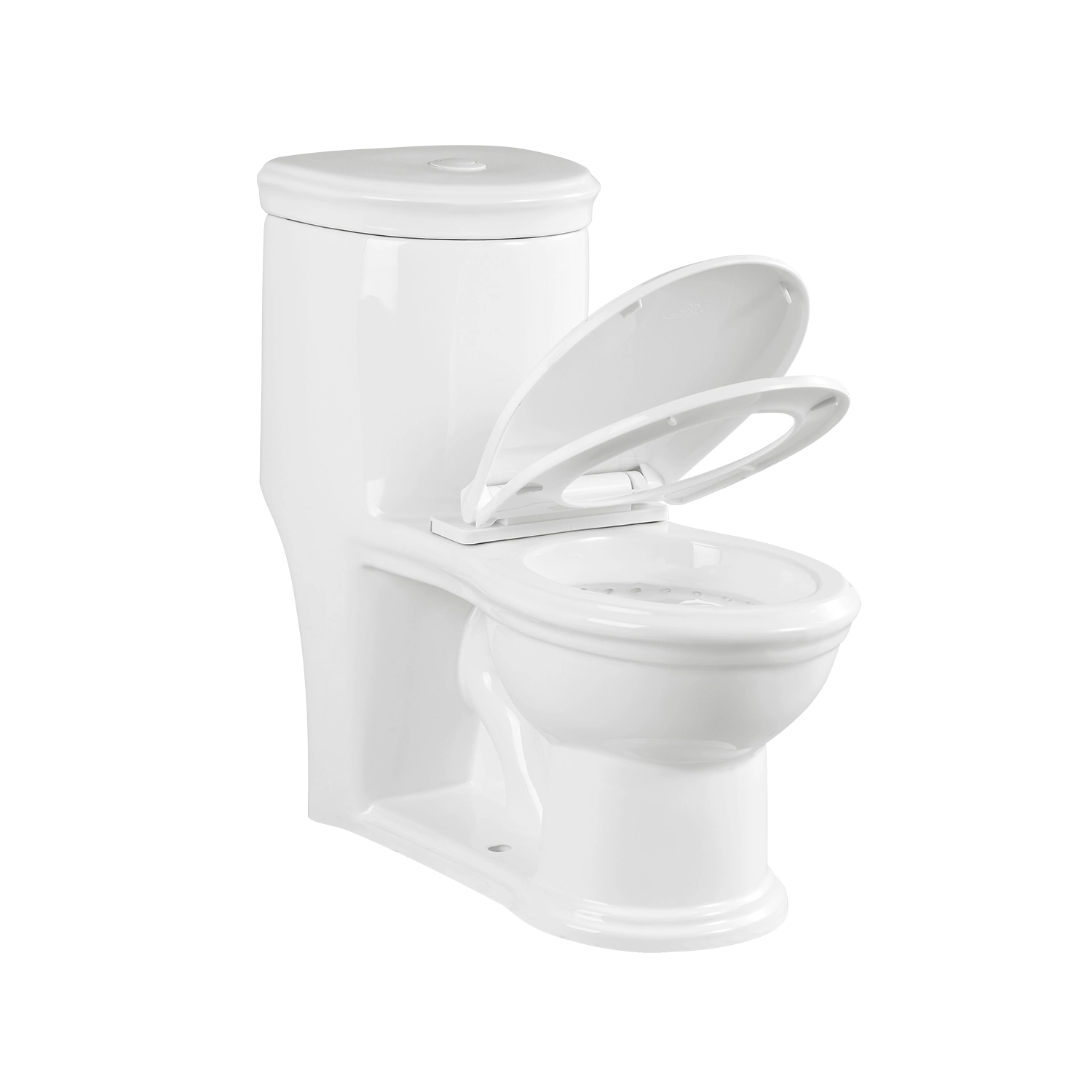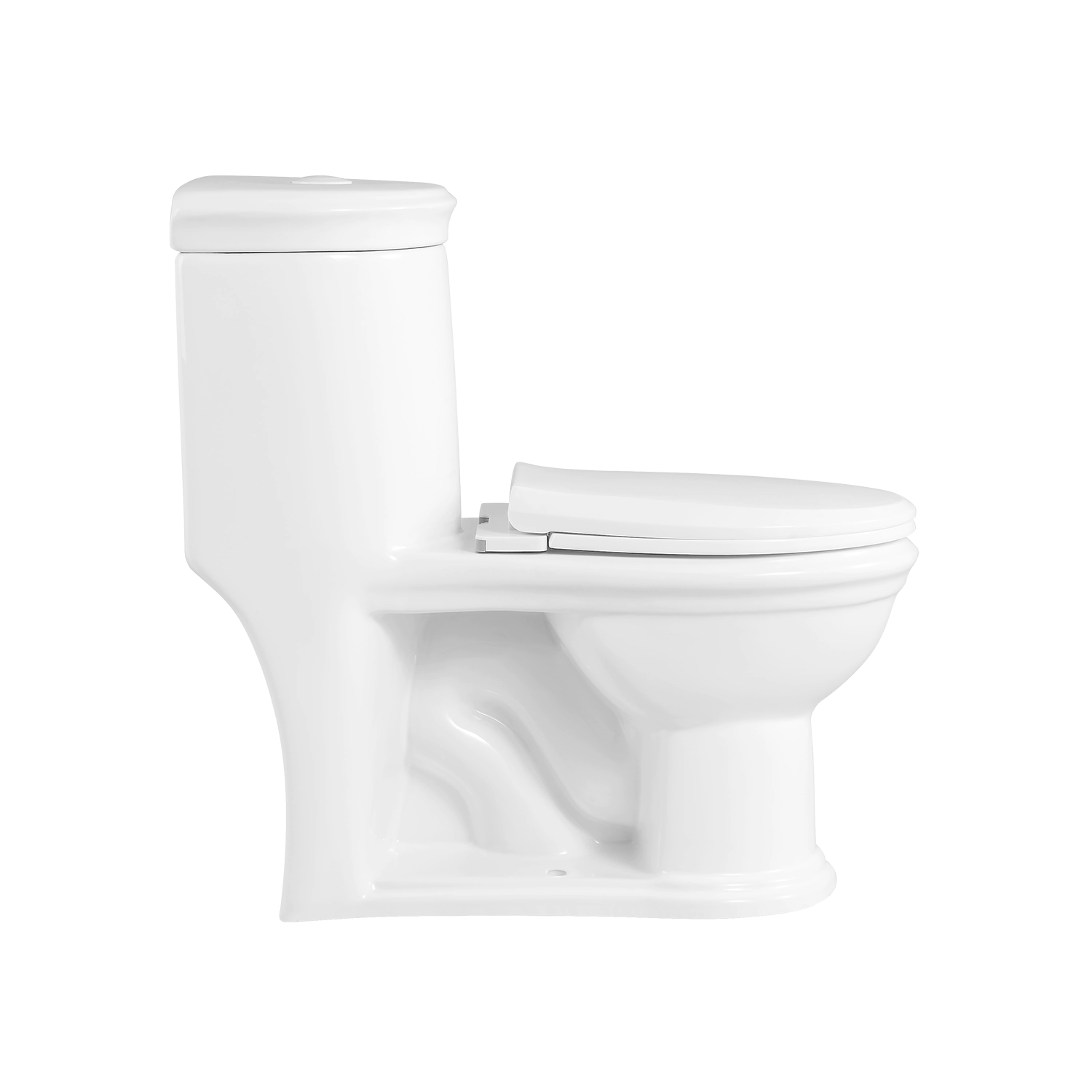 Preschool Bathroom child-friendly small size pure white ceramic 12-inch rough-in single-flush siphonic baby one-piece toilet suitable for kindergarten
---
description
This pretty and durable glossy white Children's Potty Training toilet features a comfort height round toilet bowl for kids and a matching round No-slam soft close seat made of a high-density plastic. The single push flushing mechanism kids size toilet has a 1.25 GPF water usage and can save up to thousands gallons of water every year. The quality of this ceramic toddler toilet is guaranteed as it fully compliant to the cUPC, ANSI, Watersense and EPA toilet standards. Pair with your choice of children bathroom sinks to complete the setting for your child's bathroom.
overviews
Overall Dimensions: 300 L x 580 W x 580 H (mm) / 11.81 L x 22.83 W x 22.83 H (in.)
Perfect option for potty training toilet to develop hygiene habit for your kids
320 mm toilet bowl height, suitable for child at age between 2 to 12 years old
Features locking toilet lid mechanism, avoid children from accidentally knocked it off
Fully glazed trapway to prevent blocking and clogging
Suitable for in home or kindergarten (school) applications
Antimicrobial nano-glaze surface is stain and scratches resistant, inhibiting the growth of bacterias
100% Made in China
See related collection: Interstellar Travel WA-7000 Collection
addtional information
Interested in this stunning product? For more details, Contact us Now!
Interested in our products and want to know more about our products? Tell us a little bit about what you're looking for or how can we help you. Leave your contact info correctly and we'll get in touch within hours.