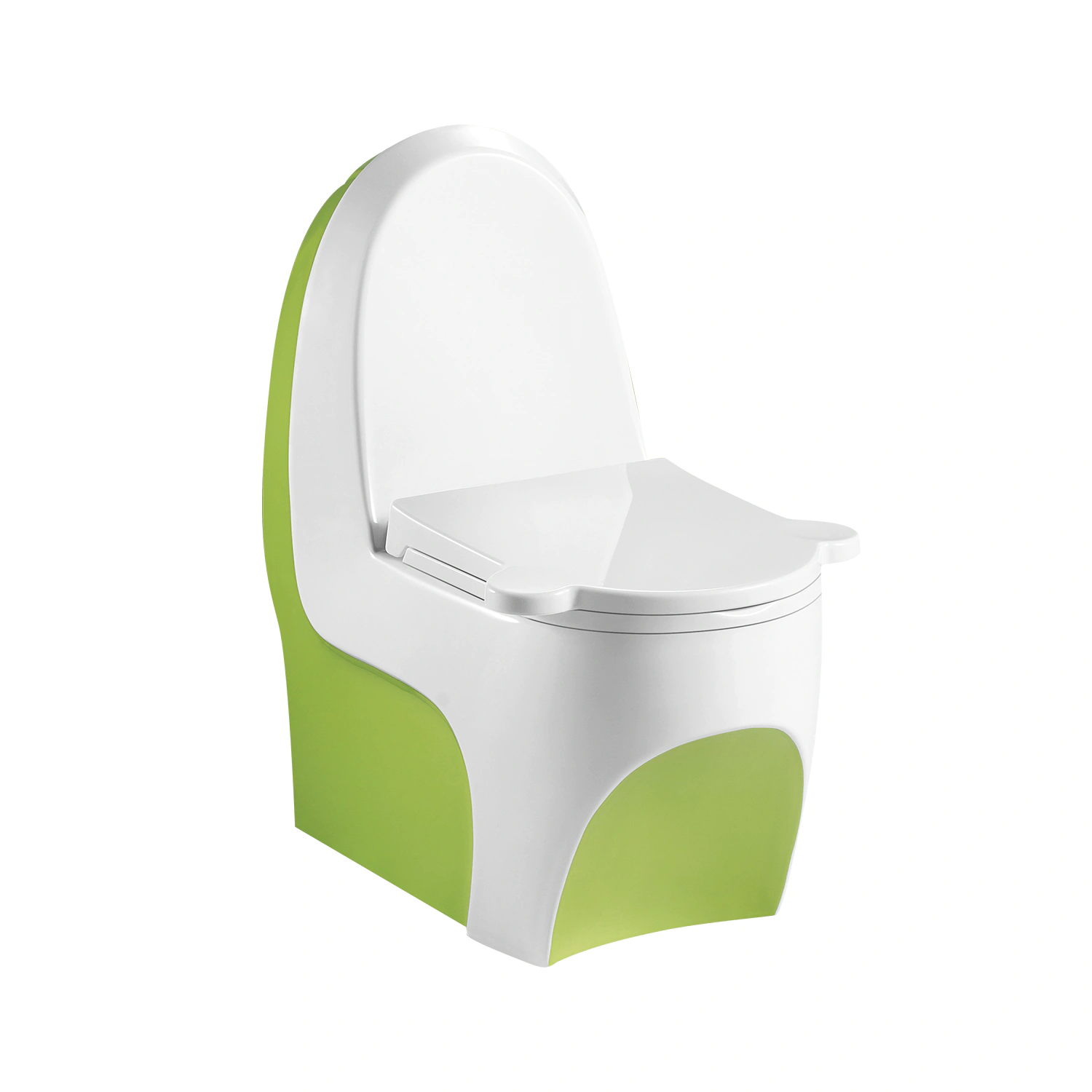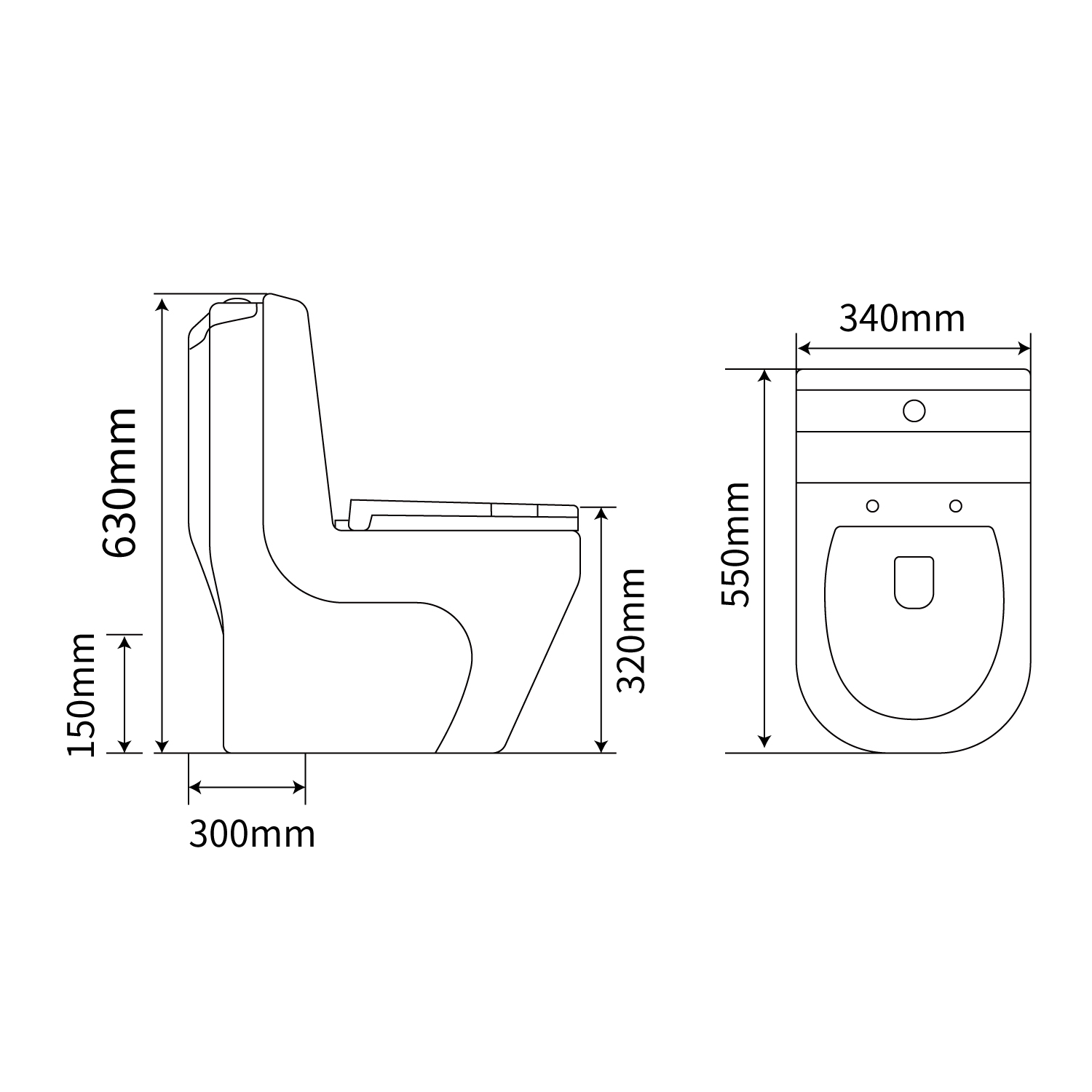 Kid bathroom toilet in white and green color, grade-a porcelain washdown skirted one piece floor-standing children's size toilet with bear shape seat for preschool kids
---
description
This lovely green and white one-piece skirted mini toilet with a bear-shaped toilet seat has a child height toilet bowl, and features a concealed trapway and fully glazed surface for better inhibiting growth of bacterials. It is designed to meet the needs of children at an age between 2 to 12 years old. Reliable and durable as this potty toilet is constructed from premium-quality heavy-duty ceramic and coated with a layer of antibacterial and self-cleaning nano-glaze which is stain and scratches resistant. With thoughtful safety design and child height, this toilet will help your children achieve better hygienic independence. Pair with your choice of children wash basins to make it a beautiful bathroom space for your baby.
overviews
Overall Dimensions: 340 L x 550 W x 630 H (mm) / 13.36 L x 21.65 W x 24.80 H (in.)
Suitable for kids at age between 2 to 12 years old
Features matching no-slam soft-close kids toilet seat
Cute and Lovely design for children in kindergarten or preschool
Toilet seat features quick release, easy install and cover handles
Toilet available in different trapways:

S-trap 12-inch 305 mm rough-in floor outlet
P-trap 150 mm rear outlet or wall outlet

100% Made in China
Different colors available:
See related collection:
addtional information
Interested in this stunning product? For more details, Contact us Now!
Interested in our products and want to know more about our products? Tell us a little bit about what you're looking for or how can we help you. Leave your contact info correctly and we'll get in touch within hours.