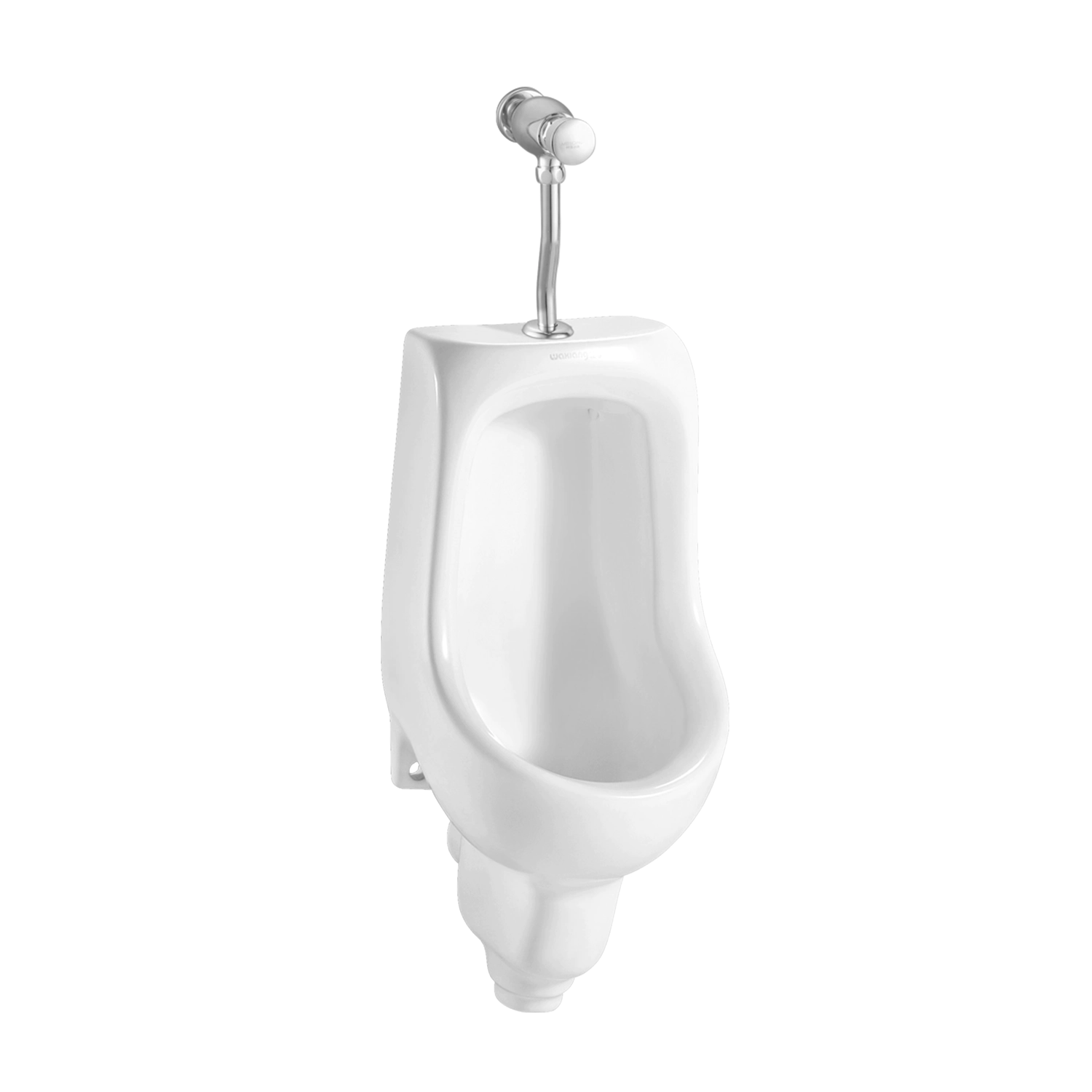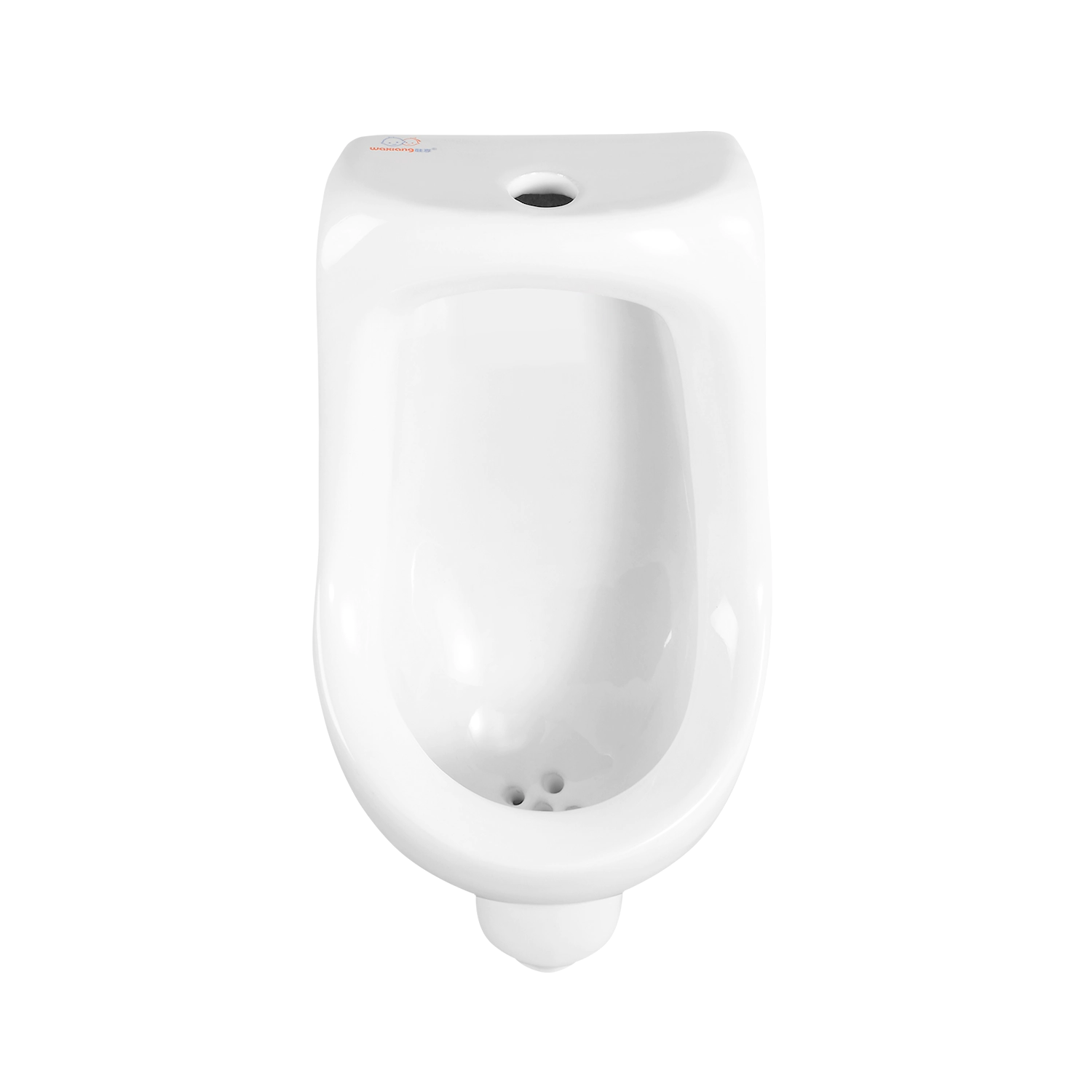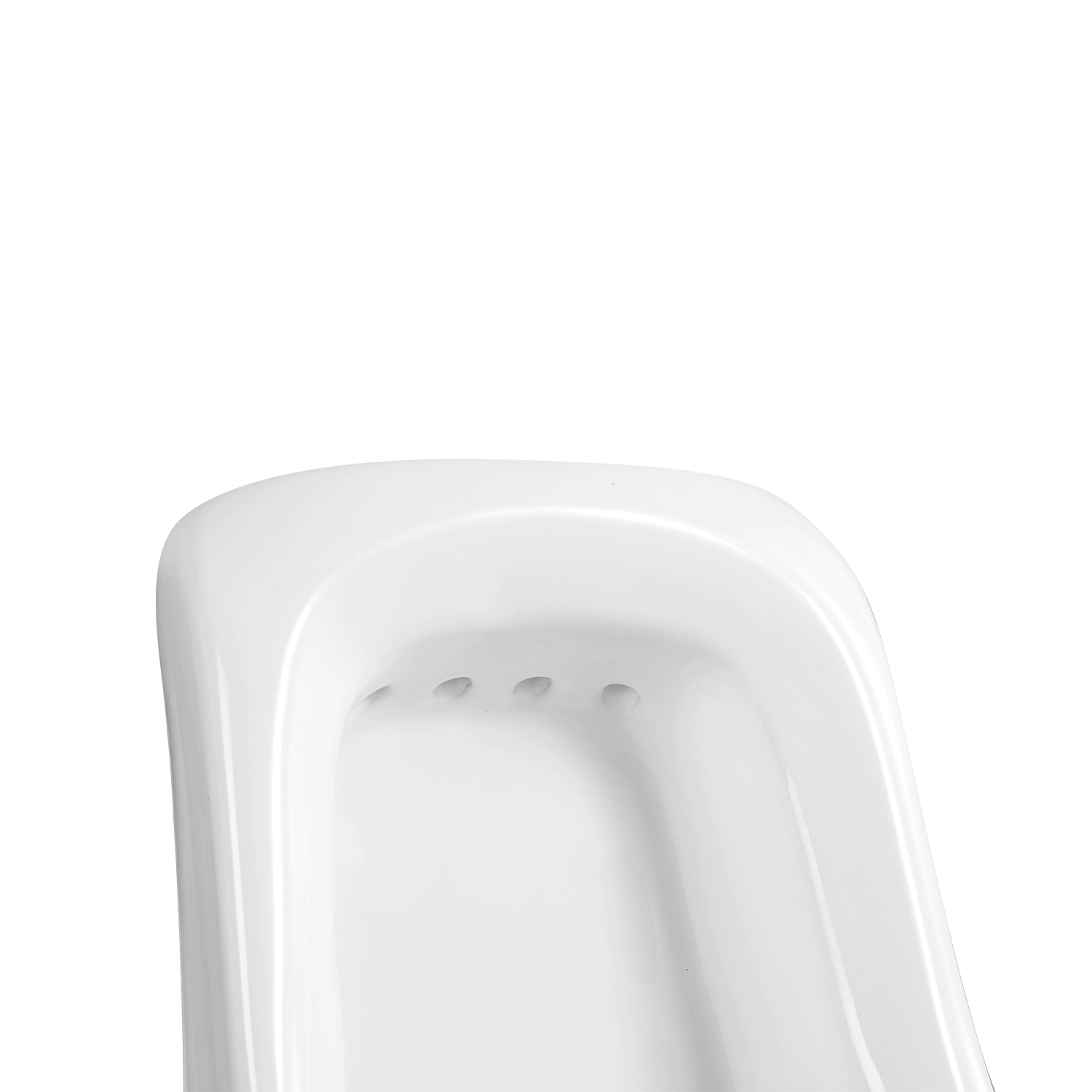 Child-friendly glazed white oval grade-a porcelain child size ceramic S-trap kindergarten hanging urinal for boys with flush value
---
description
This cute ceramic child size urinal from Waxiang Ceramics features a cute and compact design. Crafted from high-quality ceramic, this wall mounted urinal is sure to be durable and reliable. The antibacterial nano-glazed surface is essential as it keeps bacteria and molds from spreading within children's bathrooms and it's also easy to clean. It is suitable for boys under the age of 12 and it's also designed to meet the need of bathrooms in kindergarten, preschool, daycares and children's hospitals. Complete the suite with your choice of children toilets.
overviews
Overall Dimensions: 200 L x 185 W x 420 H (mm) / 7.87 L x 7.28 W x 16.54 H (in.)
Independent bathroom hanging kids urinal helps children develop healthy personal hygiene habits
Suitable for boys under 12 years old, and perfect for commercial children bathrooms such as kindergartens, daycares and shopping malls
Available in both wall-outlet and floor-outlet configuration
100% Made in China
Different colors are available
addtional information
Interested in this stunning product? For more details, Contact us Now!
Interested in our products and want to know more about our products? Tell us a little bit about what you're looking for or how can we help you. Leave your contact info correctly and we'll get in touch within hours.