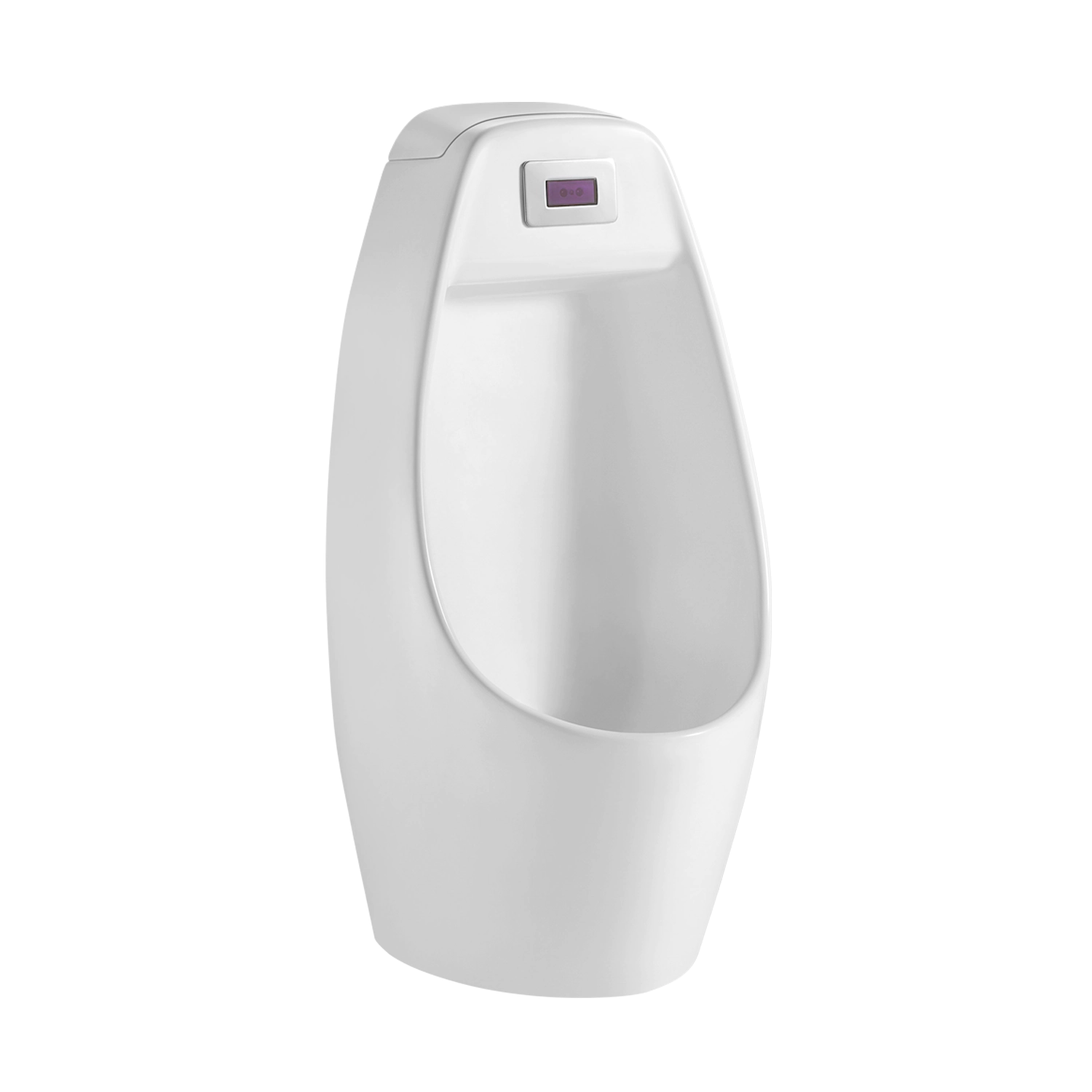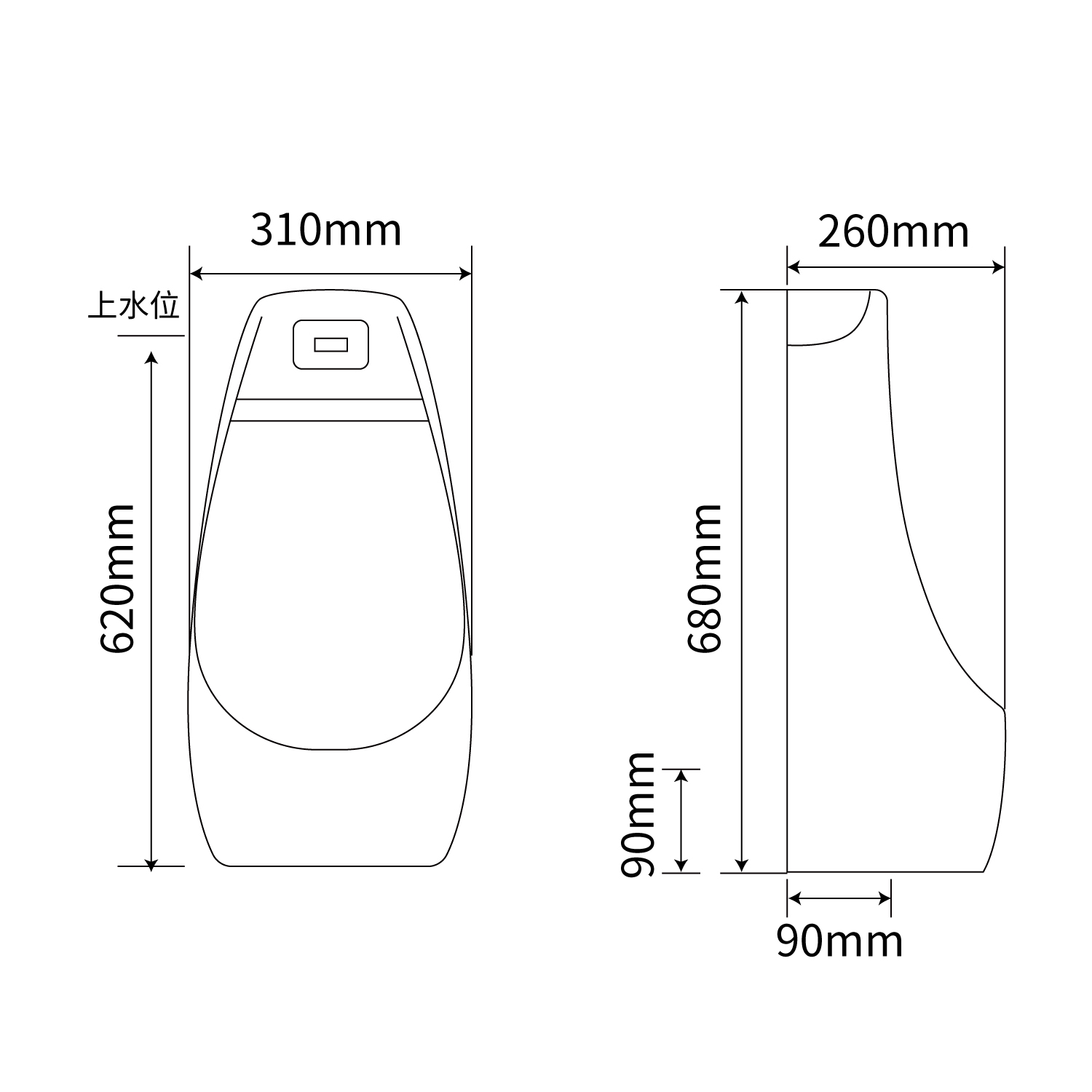 Kid-friendly wc hot sale white oval grade-a porcelain kid size urinal ceramic preschool floor-mounted urinal with auto-flush valve
---
description
This glassy white premium small ceramic wall-mounted urinal features a streamlined design with auto-flush valve and drain, making it perfect for kids bathrooms and other kid-friendly places. The deep oval base is specially designed for boys, which effectively reduces splashes and guarantees hygiene. This urinal is equipped with a built-in flushing sensor and it will flush automatically before and after each use. This contactless auto-flushing standing urinal can keep children away from any infectious disease.
overviews
Overall Dimensions: 310 L x 260 W x 680 H (mm) / 12.20 L x 10.24 W x 26.77 H (in.)
Help in Developing healthy personal hygiene habits for kids
Suitable for boys under 12 years old
Both P-trap and S-trap are available
Floor-mounted urinal standing installation
Concealed trap way design
100% Made in China
addtional information
Interested in this stunning product? For more details, Contact us Now!
Interested in our products and want to know more about our products? Tell us a little bit about what you're looking for or how can we help you. Leave your contact info correctly and we'll get in touch within hours.