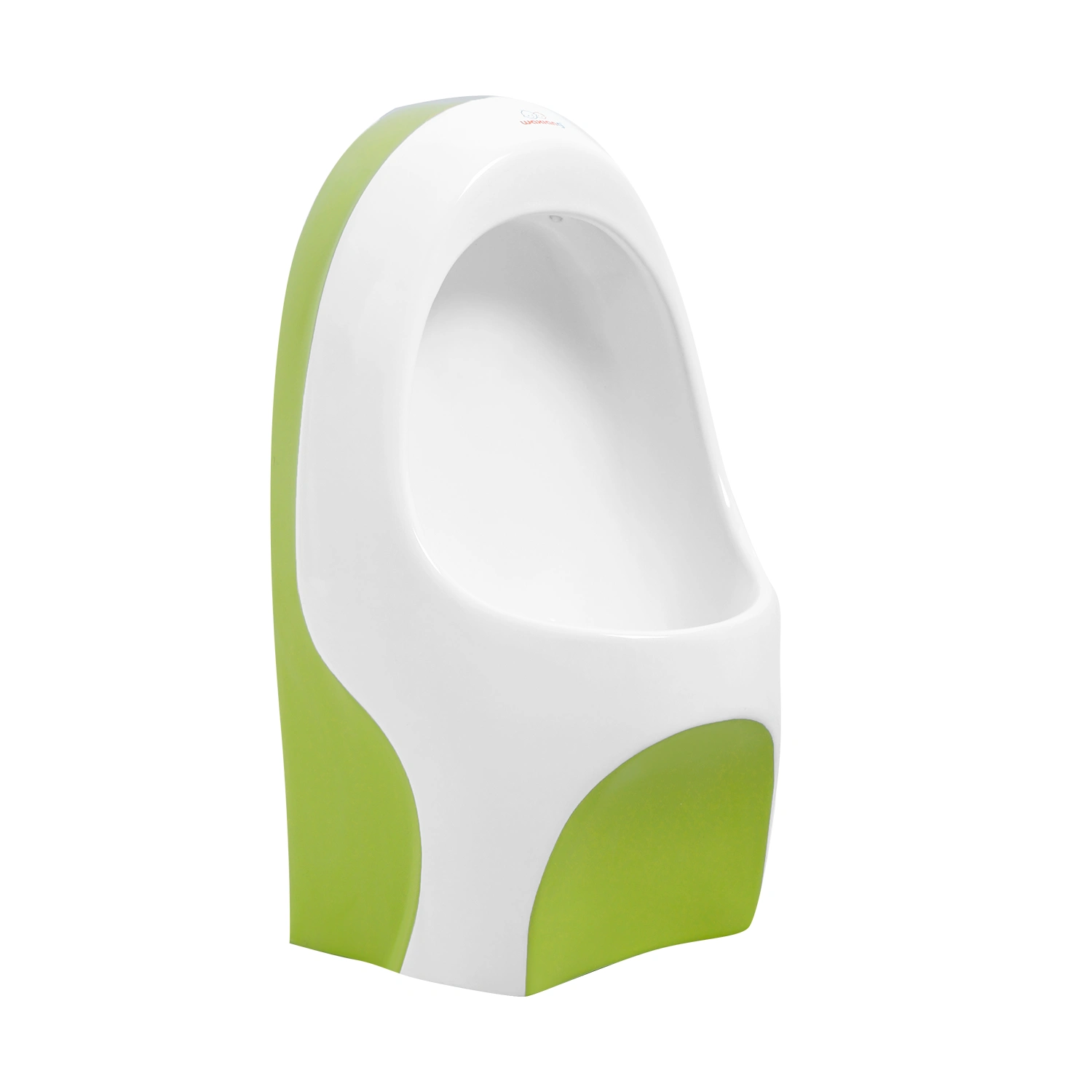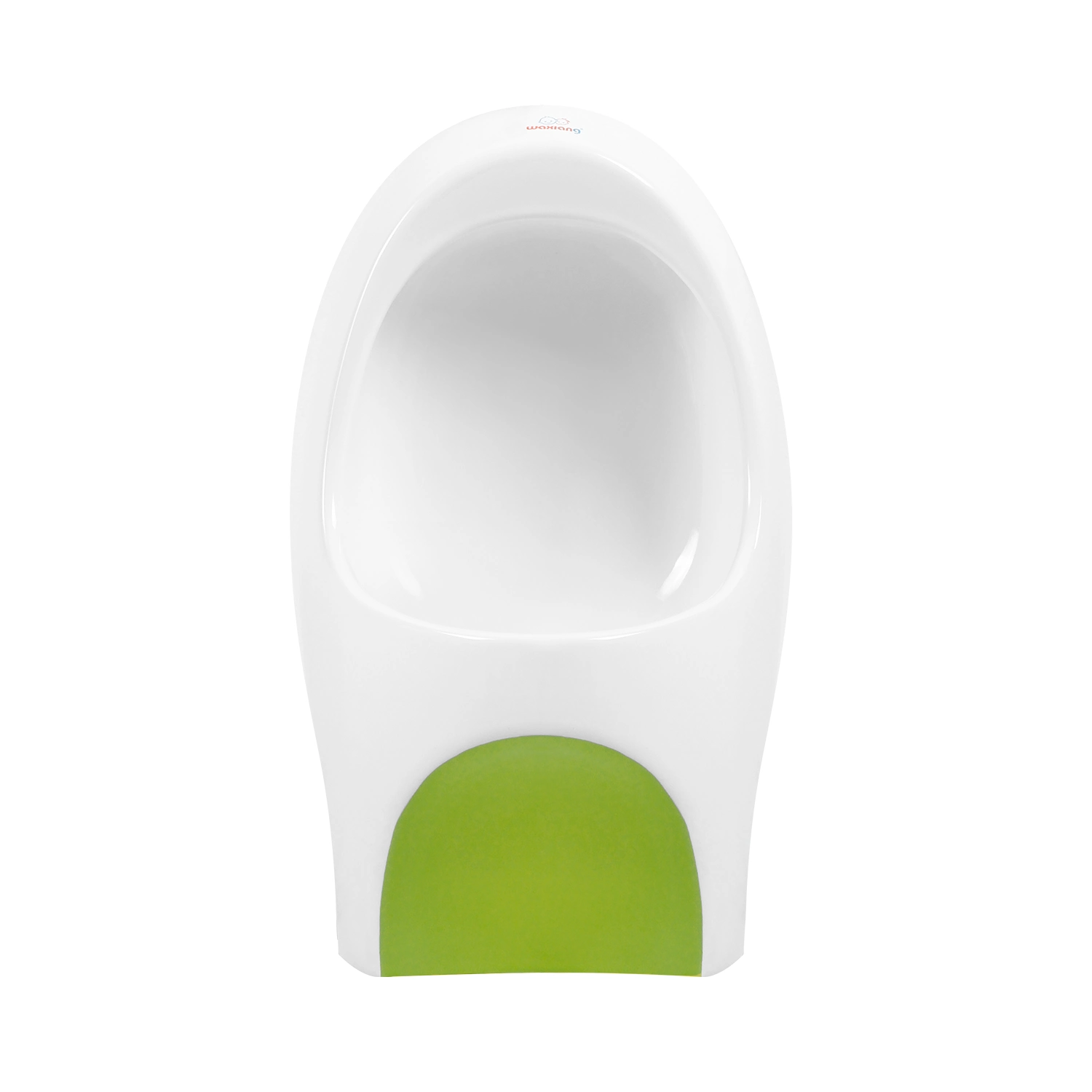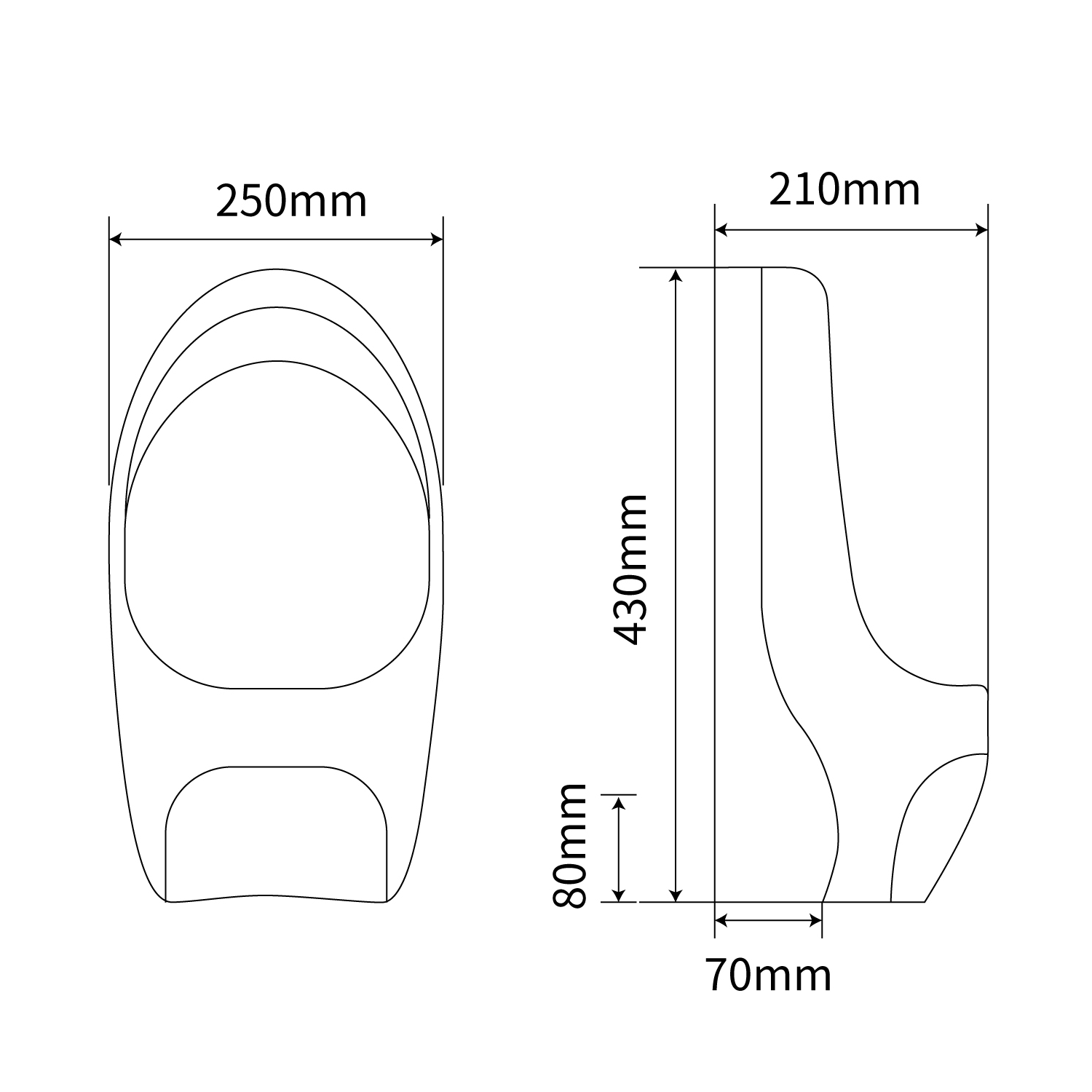 Children bathroom green and white porcelain ceramic S-trap hanging urinal preschool mini size wall-mounted urinal
---
description
Capturing the essence of refined curves and clean lines, this green and white oval toddler size wall-hung urinal adds a unique sense to your child's bathroom thanks to its smooth symmetry and robust design. With durable and reliable ceramic construction, and self-cleaning vitreous china nano glaze, this baby hanging urinal is built to last long. The mini size wall mount design is space saving, and it also makes cleaning easier, making it suitable for commercial settings such as kindergartens, preschools, and daycares. This toddler urinal is available in multiple colors and there will always be one your child loves.
overviews
Overall Dimensions: 250 L x 210 W x 430 H (mm) / 9.84 L x 8.27 W x 16.93 H (in.)
Helps children develop better hygiene habits with a cute looks
Suitable for boys under 12 years old
P-trap and S-trap are both available
Colorful and cute design, perfect for preschool, kindergarten and daycares
100% Made in China
addtional information
Interested in this stunning product? For more details, Contact us Now!
Interested in our products and want to know more about our products? Tell us a little bit about what you're looking for or how can we help you. Leave your contact info correctly and we'll get in touch within hours.